New Opportunities in Clinical Documentation Improvement Expand the Role of CDI Professionals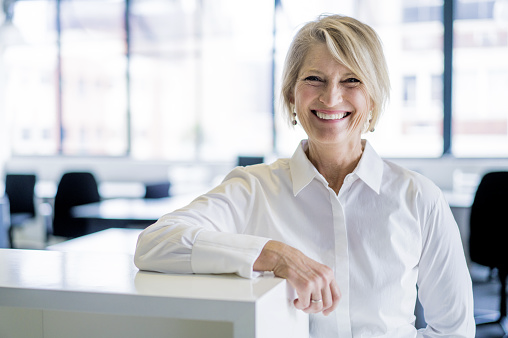 Change is inevitable. Growth is optional. – John C. Maxwell
Healthcare will always face tough challenges. That much we know for sure. As 2017 unfolds, unprecedented change continues to breed uncertainty. And fortunately, from the core of change comes a wellspring of opportunity.
In today's value-based healthcare environment, a theme around adaptation and growth bodes well for clinical documentation improvement (CDI) professionals. ICD-10 implementation has dramatically changed the role of CDI specialists. Opportunities abound to build on their strengths and affirm the value of their expertise.
To that end, AHIMA's CDI Summit 2017 will focus on the following:
CDI strategies beyond the inpatient setting
Program evaluation based on critical performance measurements
Solutions to challenges that impact CDI teams
Ways to advance CDI through advancing technology
How CDI impacts quality measures
In addition, AHIMA will offer a series of upcoming educational conferences and events aimed at advancing knowledge and expertise in CDI and related areas. Taking full advantage of such offerings will help guide strategic career planning.
One area that offers promise beyond the inpatient setting is outpatient CDI. Given the demands to improve patient care, quality outcomes and reimbursement, a growing number of healthcare organizations with successful inpatient CDI programs are initiating outpatient CDI programs. Taking this step is especially important for providers choosing to participate in quality metrics programs. A proactive approach will include staffing and recruitment efforts focused on hiring candidates with HIM, clinical, coding, compliance and/or auditing experience.
Strategies for CDI Professionals
Embracing the challenges as you seek new opportunities is essential. This requires resilience, courage and perseverance. Here are five tips to advance your career in new directions:
Look for networking opportunities with peers and within various departments—HIM, IT, compliance, auditing, clinical, revenue cycle
Pursue continuing education to acquire current information applicable across the care continuum
Think outside the box and conduct research to advance the transition of inpatient CDI programs to outpatient CDI
Seek collaborative leadership roles to guide governance that improves efforts to capture, manage, access and report healthcare information
Identify ways to integrate technology, especially analytics, with clinical documentation improvement
And, as you move through this list, always keep a positive attitude! Optimism is transformative. Your success depends on it.
Proper Recruitment Practices
On the hiring side, proper recruitment of CDI specialists is critical to documentation quality, overall data integrity, accurate reimbursement and patient care. Best practices will consider a combination of experience, education, knowledge, leadership, ability to collaborate and cultural compatibility.
While organizations realize the importance making the right match, many lack the time and expertise to hire the right individuals for this vital position. The pool of qualified candidates has grown beyond HIM and coding professionals to include nurses and others with a clinical, coding, quality and/or compliance background. We're now working toward building relationships with nurses who want to pursue CDI positions but lack the background in HIM or related areas.
Amid the complexity of healthcare, the CDI profession is constantly evolving to meet ever-changing rules, regulations and multifaceted expectations. Commitment to education and ongoing professional development to enhance skills, attain credentials and broaden the range of employment options will open pathways along the journey ahead.
Up Next
As the healthcare climate shifts on so many levels, stay tuned for more in our series on various aspects of workforce development trends. Up next, the focus turns to the expanding role of HIM in revenue cycle. We're a hardy bunch, determined to grow and thrive through healthcare's challenging times!