HIM Trends —Technical Careers, Higher Education, Specialized Recruitment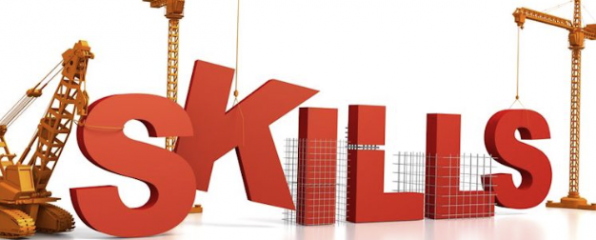 As HIM roles evolve into areas requiring more technical skills, recruitment to attract the most qualified candidates—for both interim and permanent positions—is becoming more complex. According to a recent AHIMA article, "What the Data Say About HIM Professional Trends" (May 2017), "Many in the industry have anticipated that the HIM workforce will make a shift toward more technical careers with greater emphasis on advanced education."
To further explore and evaluate this transition, the authors of the article conducted an analysis (February 2017) of 456 unique active HIM job postings on indeed.com. The findings revealed common terms related to healthcare—documentation, standards, data, health information technology and analytics. A summary of job postings by category and skill level shows the following:
Most job postings were aligned with roles related to operations and medical records administration careers, requiring mid-level skills.
The majority of job postings related to informatics/data analytics and education/communication largely required advanced skills.
Postings aligned with IT/infrastructure and revenue cycle management coding and billing required mid-level skills.
Not surprisingly, AHIMA noted an increase in job postings seeking healthcare privacy and security skills, represented in categories such as compliance/risk management and IT/infrastructure. According to the Indeed.com job trends tool, the percentage of job postings mentioning healthcare privacy and security credentials increased significantly in 2016.
These trends represent a shift that goes beyond the traditional focus on coding and release of information practices. Healthcare organizations are increasingly seeking HIM professionals with advanced skills in a broad range of categories—data analytics, informatics, health IT, information governance, quality assurance, privacy and security—to meet current and future needs.
For HIM professionals, preparation for change involves new educational and credentialing pursuits, supporting career advancement that was not possible in the past. From a hiring perspective, finding qualified and credentialed HIM professionals who meet multifaceted requirements for more advanced positions presents a challenge. Recruiters must be well informed about the latest trends as the basis for effective strategies to place candidates in positions that further their careers and the goals of their organizations.
Our previous post, "Advancing Data Analytics and Informatics Roles for HIM" provides a list of educational and career development resources along with links to advanced job titles found on AHIMA's career map. AHIMA continues to assume a leadership role by offering continuing education opportunities and encouraging component state associations (CSAs) to follow suit. For example, in addition to the Certified Health Data Analyst (CHDA) credential, AHIMA has created the Certified in Healthcare Privacy and Security (CHPS) credential, aligned with a commitment to advanced privacy and security practices in healthcare.
HIM Professionals Hold the Keys to Their Future
The world of HIM is rapidly expanding. While the pace of change may seem daunting at times, the availability of advanced opportunities for our profession is more promising than ever before. Job postings with demands for mid to higher level skills, like those examined in the AHIMA study, indicate a need for higher education and specialized recruitment practices.
The authors' conclusion calls for HIM to embrace change. "The fact that HIM is changing is not a new story for HIM professionals. But the pages of this story will continue to be written as researchers use historical and current data to look for trends and try to predict what changes are needed in order to be prepared for tomorrow. . . . How the HIM industry writes the next chapter, and if it embraces this change, is in HIM professionals' hands."
[i] Marc, David; Robertson, Janet; Gordon, Leslie; Green-Lawson, Zakevia D; Gibbs, David; Dover, Kayce; Dougherty, Michelle. "What the Data Say About HIM Professional Trends" Journal of AHIMA 88, no.5 (May 2017): 24-31.