Advancing Data Analytics and Informatics Roles for HIM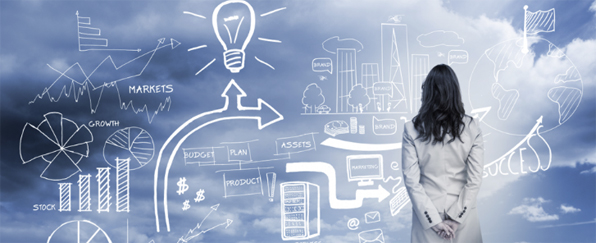 In the new world of big data and value-based care, acquiring informatics and data analytics skills has become increasingly vital for HIM professionals. According to a 2017 Health Data Management article, healthcare is among the industries that will experience the fastest growth in big data and business analytics spending through 2020, as reported by International Data Corp.
Data experts are in high demand. HIM professionals need the right tools and skills to manage, analyze, interpret and transform data into meaningful information required for informed decisions that drive improved outcomes.
AHIMA's career map provides 10 data analytics and informatics job titles with links to detailed descriptions of tasks and skills required. Here are three positions within the mid to advanced categories and a brief summary of responsibilities for each:
Data Analyst or Data Informatics Analyst—Responsible for external data definitions documentation and mapping process, quality assurance functions for data integration, collaboration with other business units and staff to document data needs and metric definitions, and data mapping for medical claims integrations.
Mapping Specialist—Manages the development and maintenance of mappings between healthcare related data or code sets including SNOMED CT and classifications or other terminological systems. Responsible for completing analysis, requirements, conversion and mapping, and cross-walking data between systems.
Data Integrity Analyst—Manages daily reporting, monitoring, evaluation and development of HIM computer systems and data used to make decisions in HIM. Responsible for continuous quality management of data standards and content to ensure information is useable and actionable.
In addition to skills specific to each position, these roles require leadership ability, along with strong communication and collaboration skills. And for HIM professionals aspiring to reach the master level, two positions top the chart: Director of Clinical Informatics and Chief Clinical Informatics Officer (CCIO).
Changing Direction—Tips and Resources
If you're considering a more data-driven direction in your career path, AHIMA's certified health data analyst (CHDA) credential is a good place to begin, while strengthening knowledge of analytics tools available on your computer, such as Microsoft Access and Excel. As you take steps to move ahead, seek opportunities to enhance your expertise:
Learn about new health information technology
Cultivate relationships with data analysis professionals
Communicate with leadership at various levels across disciplines
Develop new skills aligned with changes in healthcare data processes
Explore data analytics and informatics resources
A recent AHIMA article "How to Break into Analytics and Informatics" provides the following list of resources for HIM professionals interested in acquiring new data analytics skills:
Given the growing number of educational and career development resources available, these are among the most helpful starting points to expand your learning path.
Next Up
In the next post, we'll shift the focus to "interim HIM staffing" required to maintain optimal productivity during the process of recruiting and hiring new staff. Recruiting for HIM positions can be challenging, especially considering the potential impact on operations and revenue. With the current emphasis on quality in healthcare, filling periodic gaps with competent, experienced professionals is essential.